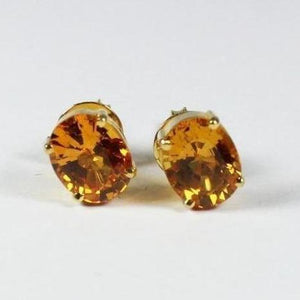 Our 14ct Yellow Gold Citrine Stud Earrings are a stunning accessory that will add a touch of elegance to any outfit. Crafted with high-quality 14ct yellow gold, these earrings feature natural citrine gemstones that are sure to catch the eye.
With a length of 10mm and a width of 7mm, these stud earrings are the perfect size to make a statement without being overpowering. The lightweight design, weighing only 3g, ensures that these earrings are comfortable to wear all day long.
These citrine stud earrings are best for those who appreciate classic and timeless jewelry pieces. The bright and vibrant yellow color of the citrine gemstones adds a pop of color to any ensemble, making them perfect for both casual and formal occasions.
These earrings are also an excellent choice for those who prefer smaller and more delicate accessories. The simple yet elegant design of these stud earrings allows them to be paired effortlessly with other jewellery, such as necklaces or bracelets.